We are excited to have several camp options for the summer of 2018. View options for:
Sports Camps
Adventure Camps
Academic & Cultural Camps
BREAKTHROUGH BASKETBALL CAMP

Train and improve your game under Coach Jim Huber by focusing on skills and strategies
he's used over the last several years to help hundreds achieve next level development. This is a 5-day,
overnight College Prep basketball camp in Mt Pleasant, Utah will prepare you for college basketball.
Coach Huber will help players…
Strengthen shooting
Enhance ball handling skills & techniques
Improve Speed Agility & Strength Conditioning
Learn effective passing skills
Develop finishing moves
Build confidence
Learn to be more aggressive
The camp will be held July 30th-August 3rd and is for boys or girls ages 10-18. Learn More!
Early Bird Special! Sign up before April 15th for a 20% discount
NIKE RUNNING CAMP

Coach Bill Bedford will lead the camp with a goal to improve time through trail runs, strength and conditioning exercises, and mental preparation activities. Improve speed, strength, and endurance in this high altitude environment!
The coed camp will be held July 11-14, 2018
Get more information and register for camp

NIKE BASKETBALL CAMP
Head varsity boys' basketball coach Curtis Condie and his staff are excited to teach young male athletes what it takes, both mentally and physically, to play at a higher level. Train with one of the top-ranked high school teams in the nation and become the ultimate player at this overnight camp.
The camp will be held July 16-19, 2018
Get more information and register for camp
OUTDOOR ADVENTURE CAMP
Enjoy mountain biking, hiking, rock climbing, and camping just to name a few of the adventures to be expected.  Utah is a summer playground, and we plan on playing all summer. Get more information
AOA WASATCH ACADEMY MOUNTAIN BIKING ADVENTURE
The Southwest U.S. is the place to be for your next mountain biking adventure.  On this one-of-a-kind trip, we ride the best trails and explore the unique beauty of Zion, Bryce, and Grand Canyon North Rim.
Our first rides take us to the world-famous Zion National Park and ride the Hurricane Rim JEM trail and Gooseberry Mesa.  Enjoy breathtaking views of the park and Virgin River while riding this classic single-track. Continuing north, just outside Bryce Canyon National Park, Thunder Mountain combines technical riding with amazing views. We then reach Grand Canyon North Rim, only open to visitors for half of the year.  The views are breathtaking while riding the Rainbow Rim Trail where it weaves in and out of forests alongside the rim of the canyon.
These lands are rugged and primitive, appealing to those looking for an adventure. Remoteness, limited travel corridors, and low visitation have all helped to preserve this rare opportunity for mountain biking enthusiasts.
Adventure Begins: August 6-12, 2018
Cost: $1,700
(transportation to and from Wasatch Academy campus is an additional cost)
If you are interested in this exclusive mountain biking adventure for ages 14-19, email Chris Nester at chris.nester@wasatchacademy.org.
NOLS WASATCH ACADEMY LEADERSHIP EXPEDITION
Explore and expand your capabilities as a leader on a 9-day adventure in the rugged backcountry of the Uinta-Wasatch-Cache National Forest.
On this expedition, you'll have fun while learning about the outdoors, achieving goals you never thought possible, and developing relationships with your coursemates. You'll learn to turn challenging situations into opportunities, to get along with your group, and to be a leader even when you're following.
When you emerge from the wilderness, you'll be emboldened, confident and challenge ready. You will not only have increased your outdoor skills, but become a capable leader equipped for future challenges in school, college, and life.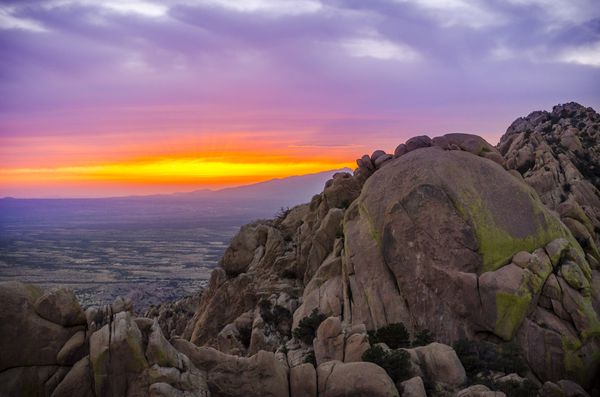 2018 Dates & Information
Course Dates: August 16-24, 2018
Course duration: 9 days
Course location: Uinta- Wasatch-Cache National Forest
Activity: Backpacking
Course milage: 20-30 miles
Tuition: $2,400 ($500 deposit due with application, balance due by April 15, 2018)
Optional Tuition Protection Plan available for $129
$250 equipment deposit due with tuition
View Documents:
Course Description
For more information contact:
NOLS Custom Education
800-710-6657 ext. 2720
This adventure camp is for students age 14 – 19.
Space is limited to the first 10 deposit paid registrants
How to Enroll:

You will need to create a username and password for NOLS, and click on that same link again and you'll see "Wasatch Academy Leadership Expedition" as a course option and you'll be able to complete the application with your personal information.
Once we receive your application we will enroll you in the course and you'll receive an email from NOLS with a link to your student dashboard.  The dashboard is where you will find all necessary paperwork and course information.  You can submit paperwork through the dashboard or directly to your NOLS admissions officer via email.  Your admissions officer's contact info is on the dashboard as well.
The enrollment process is done manually in our office, so if an application is submitted over the weekend the student may not see their dashboard until Monday.
If you have any questions about NOLS or the Wasatch Academy Leadership Expedition, please feel free to reach out to Laura Bagbey at 307-335-2202.  Once you have enrolled in the course, please reach out to your admissions officer for support. 
Utah National Parks Tour
June 17-23, 2018
Wasatch Academy's location is so close to 5 incredible National Parks that we thought it would be only fitting to invite you to join us on a National Park tour! Not only are the National Parks in Utah beautiful, but we know a thing or two about our own backyard. Expect a few off-the-beaten-trail excursions to some amazing surprise sites.
Ages recommended for this trip are 12-18.
Pricing: $1,200.00
Lodging, meals, and chaperones included in pricing. Airfare and transportation to and from Wasatch Academy not included. 
 Itinerary: 
Day 1- Drive to Moab, explore Moab
Day 2-  Explore Arches National Park
Day 3 – pack up, explore Canyonlands National Park
Day 4 – Explore Capitol Reef National Park. Hike Calf Creek. Stay in Escalante or near Bryce
Day 5 – Explore Bryce Canyon. Stay in Springdale or near Zion
Day 6 – Explore Zion National Park. Drive back to campus 4hrs